TaF.tc's Diploma in Footwear Design and Product Development
Diploma Footwear Design and Product Development
TaF.tc's Footwear Diploma will teach skills required to launch your footwear industry career, such as entrepreneurship, fit evaluation, shoe-making and design.
Overview
TaF.tc's Diploma in Footwear Design and Product Development is the first of its kind in Singapore. If you are thinking of starting your own shoe brand, own a shoe store, or seek a shoe buying job in the Fashion Industry, this programme is definitely for you! Its 15 modules will give you a comprehensive overview of shoe design, pattern making, construction, sales & marketing insights, costing and quality control. TaF.tc and Arsutoria, a world-renowned Italian Footwear institution, which trained Nine West, Aldo, Nike and LVMH, have jointly developed this programme. Arsutoria trainers will jointly deliver this programme. There is an undeniable need for knowledgeable & skilful shoe experts in the industry and this is possibly one of the best Footwear Diploma Courses in South-East Asia.

Funding Period: 1st March 2021 to end Feb 2024
Our Featured Trainers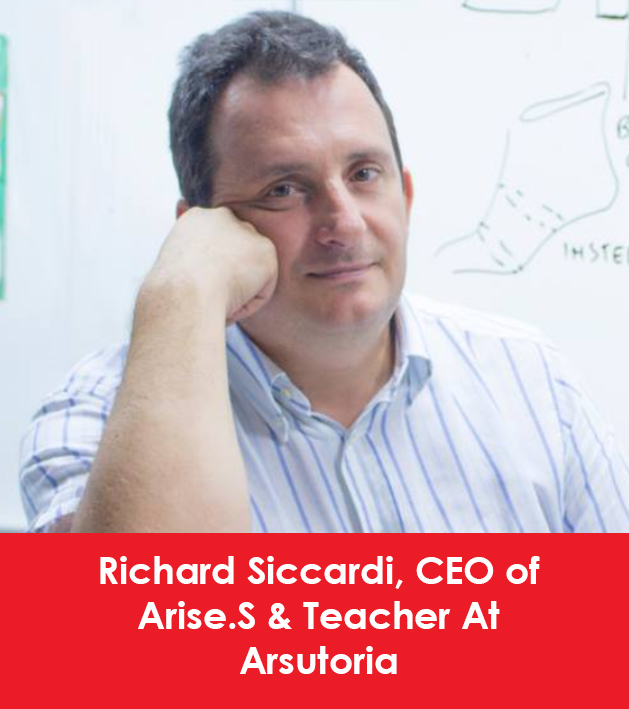 The Details
Total Maximum Months

Full Time: 4
Part Time: 12

Mode Of Learning

TaF.tc's Diploma in Footwear Design and Product Development will be conducted in the form of lectures, discussions, demonstrations, case studies, practical exercises, role plays and hands-on activities.

Career Opportunities

Footwear Designer / CAD Designer
Footwear Product Development Designer Footwear Technician
Footwear Operator / Stylist
Footwear Industrial Engineer
Footwear Sales Associate / Advisor/Supervisor
Footwear Stylist
Footwear Customer Service Manager
Footwear Visual Merchandiser / Purchaser / Buyer
Footwear Quality Control Manager
Footwear Production / Wholesale / Import / Costing Merchandiser
The TaF.tc Difference
Practical Industry Knowledge
Everything you learn at TaF.tc can be applied to your professional life in fashion and will be taught by industry practitioners through interactive workshops, whether online or in TaF.tc's Sewing Labs.
Global Network of Entrepreneurs and Experts
Our partners and advisors are as close to home as Thailand or Japan and as far as Italy or the UK. Tap into a professional community built over decades of industry immersion.
Post-Graduate Career Support
Our career support connects you to jobs available on the market, opportunities for further studies, and resources to help you start your own brand.
Curriculum
Course Duration
SSG Approved Training & Assessment Hours : 442
Certificate Issuance
Upon successful completion of each module within the course, you will be awarded the Workforce Skills Qualification (WSQ) Statement of Attainment (SOA) by SkillsFuture Singapore. After successful completion of all modules within the course, you will be awarded the Diploma in Footwear Design and Product Development certification by TaF.tc. TaF.tc diploma and advance diploma are accredited by institutes globally. For more information please go here to check our accreditations or to contact Louise Clement at louiseclement@taftc.org
Items Required For Class
You will need a laptop OR computer OR tablet*, whichever you prefer, for viewing your E-books and E-Learning.
*Devices need to have a working camera and a microphone.